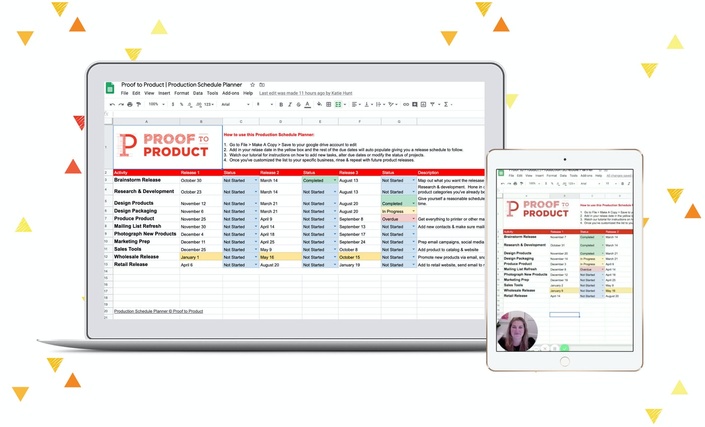 BUNDLE: Production Planner & Profitability Calculator

THESE TWO TOOLS THAT WILL SAVE YOU TIME, MONEY AND HEADACHES!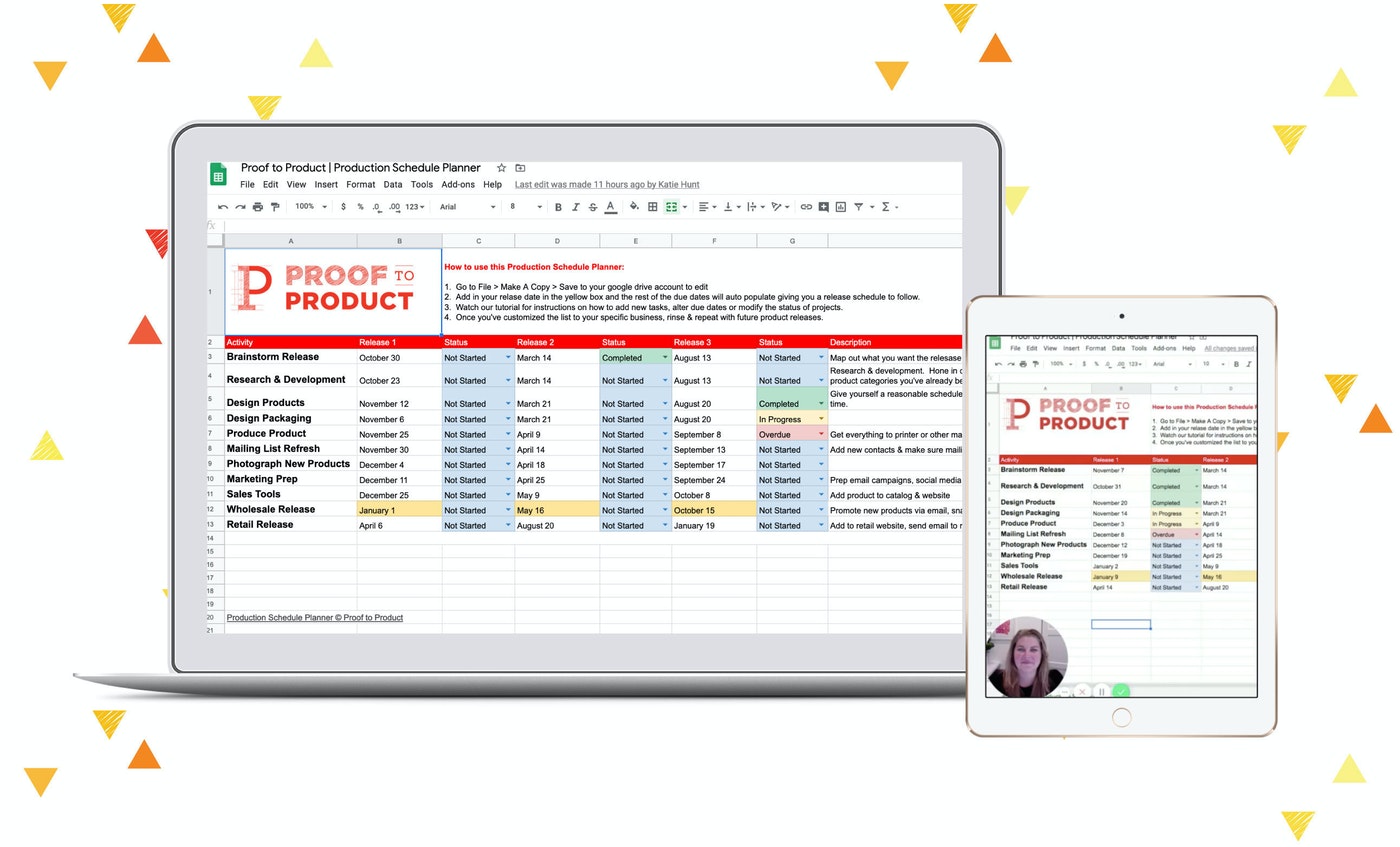 PRODUCTION SCHEDULE PLANNER
I've coached thousands of product based business owners who love to create but most fall short when it comes to mapping out a concrete production schedule. It's not how they think! So, if this is you, you're not alone!
With the PTP Production Schedule Planner never again will you worry about creating a strategy plan for releasing new products. You'll know exactly what you need to tackle and when.
We've mapped out all of your action steps with deadlines. Just add your release date and the rest will populate like ✨magic✨

Includes:
Production Schedule Planner Tool
Video Tutorial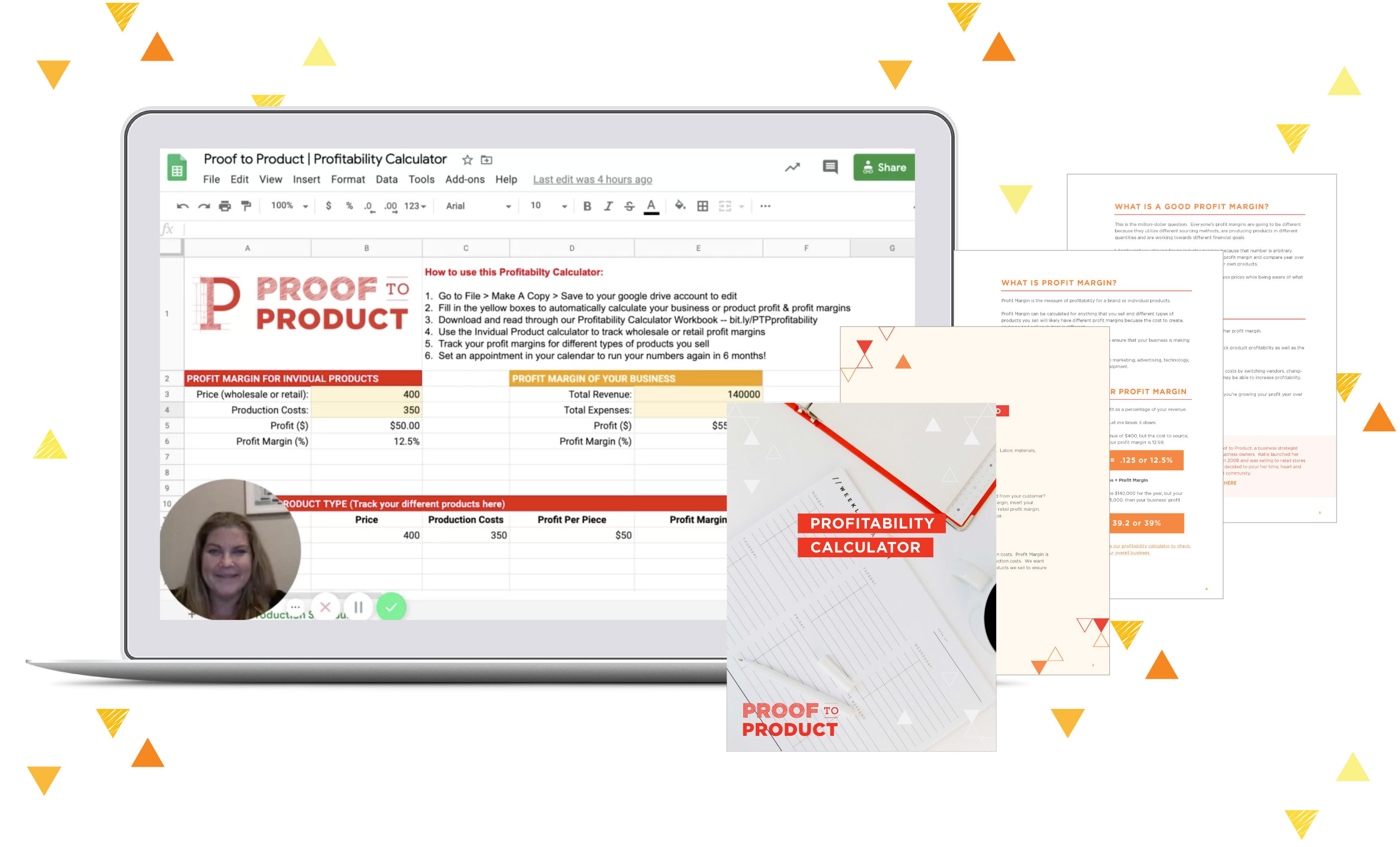 PRICING & PROFITABILITY CALCULATOR
Knowing your numbers is your #1 job as the CEO. This tool will help you calculate your profit ($) and profit margins (%) of your products and business in just a few minutes.
Fact: several of our PTP LABS members were afraid to use this tool -- they felt like it was easier not knowing their numbers. But, several were pleasantly surprised by their numbers. And, those that needed to make improvements knew where they wanted to focus!
When you know your numbers you can make informed decisions, stronger investments and dive deeper into the products and revenue streams that will grow your business. This is a mandatory tool for your business tool kit.
Includes:

Pricing & Profitability Calculator Tool
Video Tutorial
Profitability Workbook

"Today I spent time working in the Production Schedule Planner & I finally was able to plan out my entire line. LOL, I've being trying to figure out my release schedule for the last 2 months & Katie's form helped me do it in an hour!"
- Lauren-Ashley Barnes, Pineapple Sundays
"The production schedule is AMAZING! Saved me so much time and stress! I now have a concrete release schedule that I can follow! Step by step!"
- Tammie Bennett, Tigerpocket Press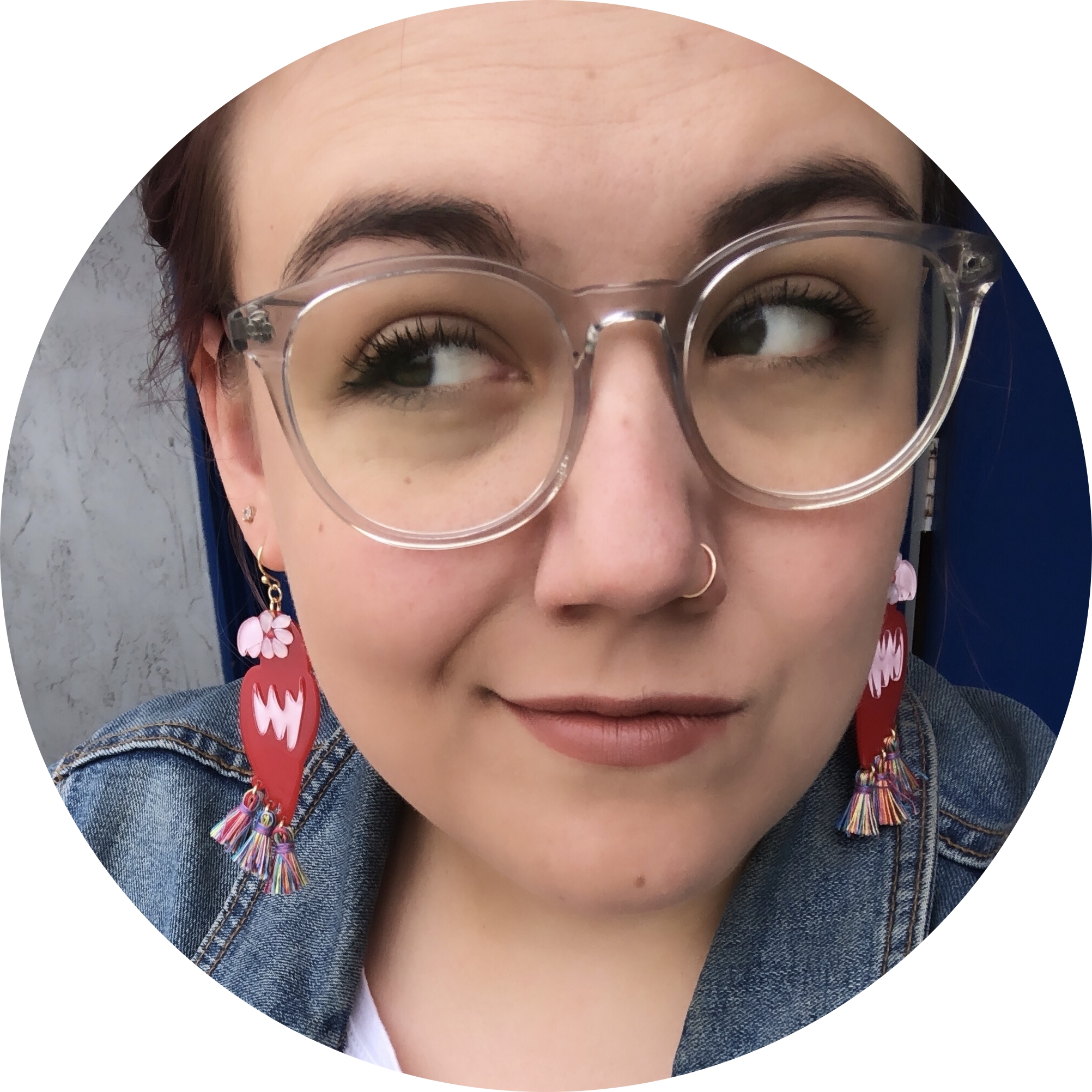 "Love the profit margin calculator and the messaging of "hey, don't worry about the numbers. Whatever they are let's know them and let that empower us to make decisions". I definitely ignore them a lot of the time so it helps to know that other folks get it too"
- Andi Fink
Your Instructor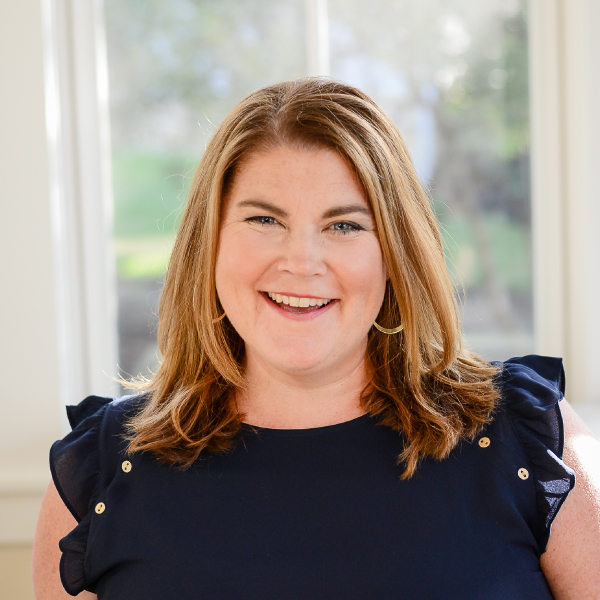 Katie Hunt is the founder of Proof to Product, a business strategist, a podcast host, and mentor to product based business owners. Since 2011, Katie's conferences, online courses and coaching programs have helped thousands of brands successfully launch their wholesale programs and exhibit at tradeshows. Brands you'll find on the shelves of stores like Target, Nordstrom, Urban Outfitters and boutiques internationally.
Katie has taught classes for CreativeLive and she's been featured in Forbes, Brit & Co, BuzzFeed, KTLA News and dozens of business podcasts besides her own.
Whether you're brand new to business or you've been at it a while, she'll offer support and strategies to help you reach your goals.
Courses Included with Purchase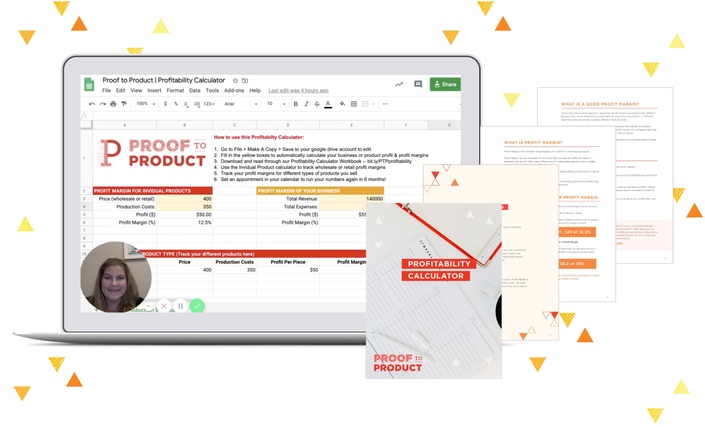 PRICING & PROFITABILITY CALCULATOR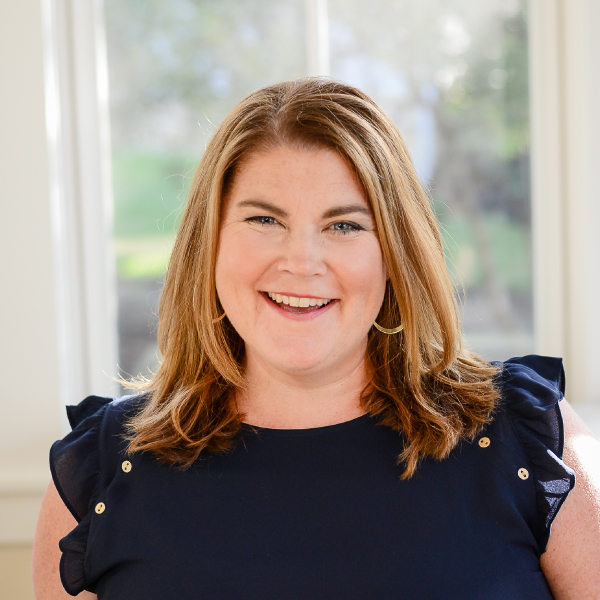 $49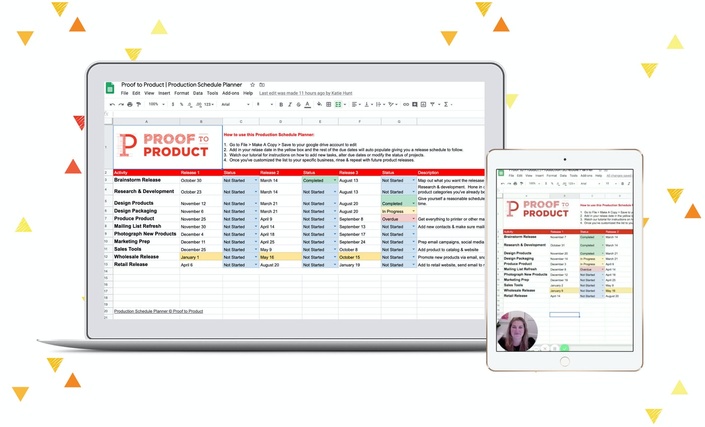 Production Schedule Planner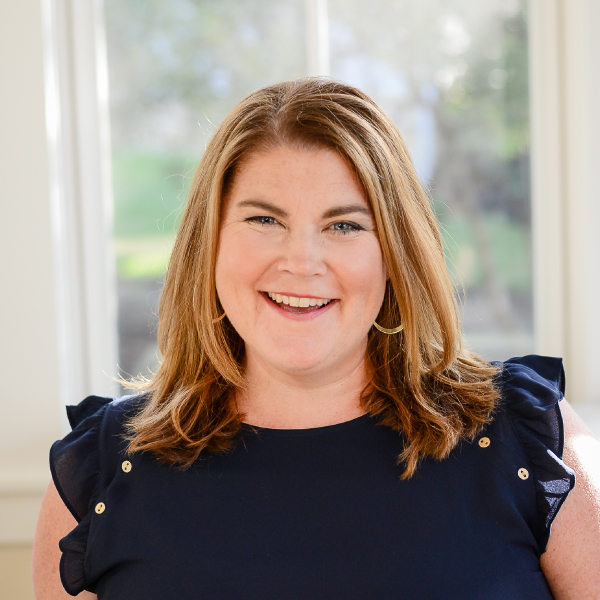 $97
Original Price: $146
Frequently Asked Questions
When do I get these tools?
As soon as you enroll!
How long do I have access to the course?
You'll have access to the Production Schedule Planner for as long as we offer this tool for sale.
What are the terms & conditions?
By purchasing this product, you're agreeing to the terms & conditions outlined at www.prooftoproduct.com/terms